ND HOPES
ND HOPES is a suicide prevention project spanning a 21-county jurisdiction in western North Dakota.
Funded by the Centers for Disease Control and Prevention (CDC), ND HOPES takes a comprehensive approach to suicide prevention among rural populations, veterans and LGBTQIA+ youth.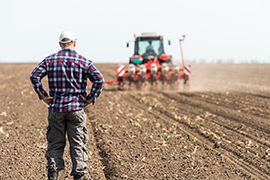 Rural Residents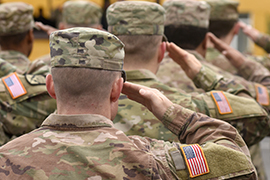 Veterans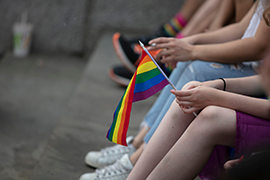 LGBTQ+ Youth
What is ND HOPES?
UND has partnered with NORC at the University of Chicago to launch ND HOPES, a robust suicide prevention and care system for western North Dakota residents.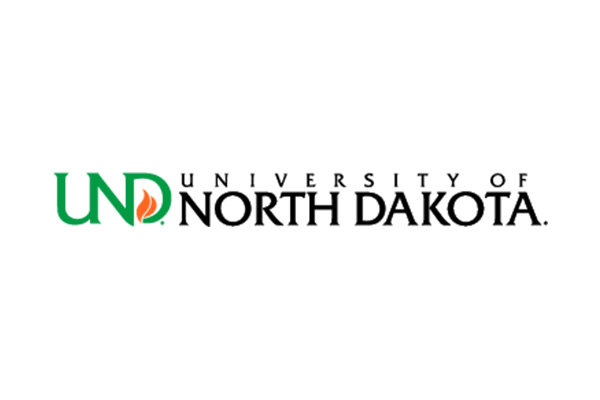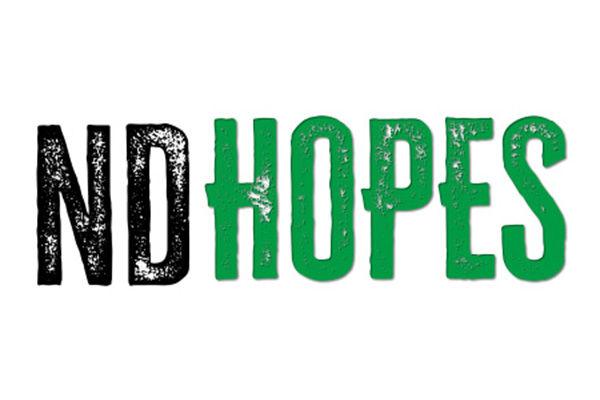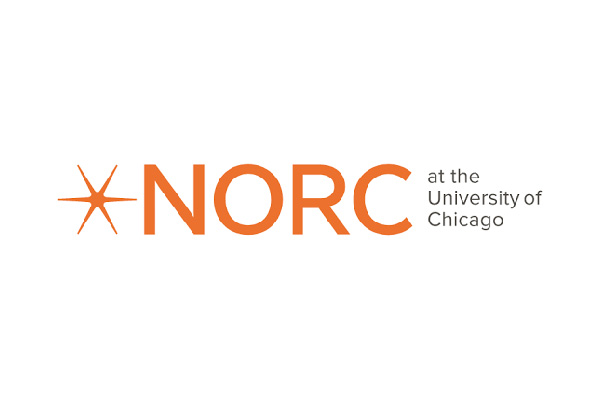 Suicide Prevention Impact in North Dakota
Nearly half of North Dakota's population lives in rural areas, where the rate of suicide is significantly greater (20.6 per 100,000 rural residents vs. 13.5 per 100,000 urban residents).
North Dakota suicide rate increase was the second highest of any state in the nation (2000 - 2018)
Veterans who live in the state of North Dakota
North Dakota population lives in rural areas
Individuals living in North Dakota identifying as LGBTQ+
Program Goals
Reducing suicide morbidity and mortality by 10% over 5 years
Prevent incidents of suicide in Western North Dakota through increased awareness and targeted community efforts
Implementing a multi-tiered approach to suicide prevention (see below)
Community Based Interventions
Reduce access to lethal means by promoting safe storage practices
Identify and support people at risk by providing gatekeeper trainings
Promote connectedness through the implementation of Sources of Strength in schools and after school programs
Heathcare-Based Interventions
Strengthen access and delivery of suicide care through the implementation of Zero Suicide
Strengthen crisis intervention by increasing awareness and use of crisis services
Upstream Interventions
Reduce provider shortages in underserved areas using tele-mental health
Partnerships
ND HOPES would not be possible without our partners: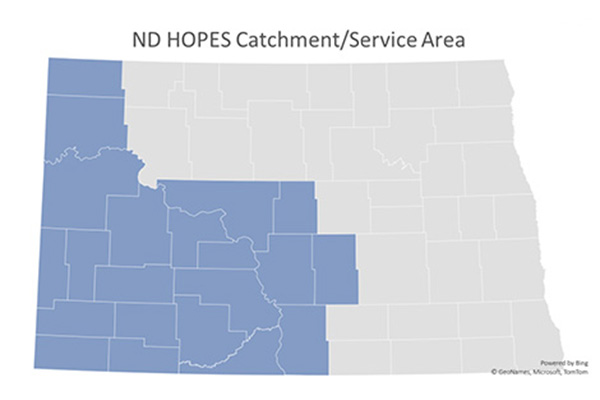 ND HOPES Team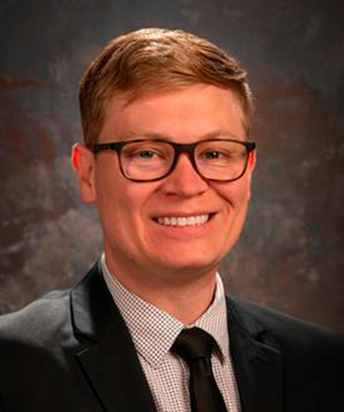 UND - Primary Investigator
Dr. Dahl is an Assistant Professor at UND and is an Experimental/Social Psychologist with expertise in rural health, behavioral health, and social identity/groups. Dr. Dahl will provide primary oversight of all ND HOPES activities and will ensure the successful implementation of the program.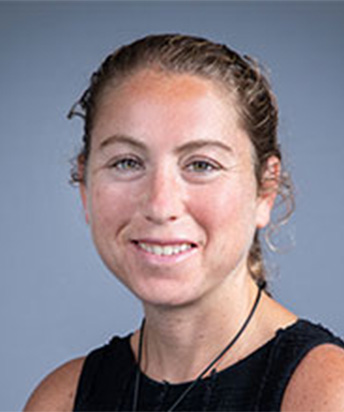 Dr. Brett Harris is a behavioral health specialist with over 12 years of experience developing, directing, implementing, and evaluating mental health and substance use prevention projects. Dr. Harris is an expert in suicide prevention and leads efforts in surveillance, prevention, clinical intervention, postvention, and lethal means safety. Much of her work focuses on disproportionately affected populations including rural communities, veterans, and LGBTQIA+ youth.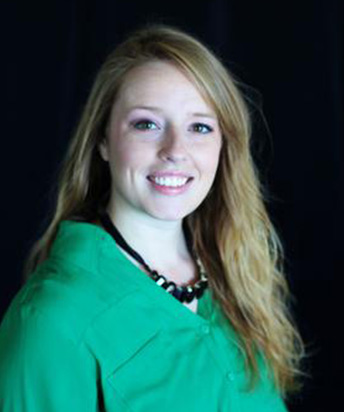 UND - Behavioral Scientist/Technical Assistant
Dr. Anderson is an Assistant Professor of Psychology at UND, is PI of the UND Sexual Violence Prevention Laboratory and Affiliate Scientist of the VA Ann Arbor Healthcare System Military Sexual Trauma and Women's Health clinic. Her research focuses on understanding best practices for preventing and recovering after sexual assault for LGBTQ+ and rural individuals.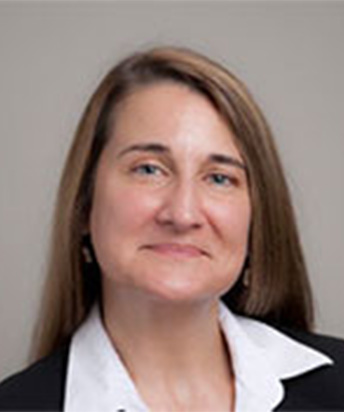 NORC - Evaluation Director
Dr. Tracy McPherson is a research psychologist with 20+ years of experience leading evaluation, training, and technical assistance projects in behavioral health. As an expert in screening and brief intervention she works with organizations and health professionals to implement and evaluate an integrated model that addresses substance use and co-occurring risk for suicide with youth and adults in rural and tribal communities, schools, primary care, military, and other settings.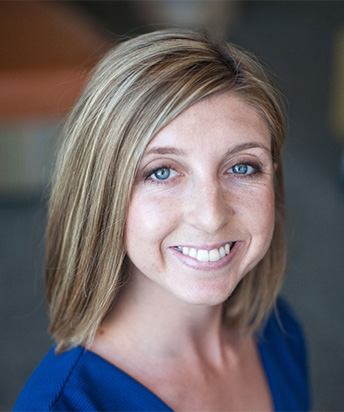 Teresa Tufte, MPH, MSW
NORC - Epidemiologist
Teresa Tufte is an experienced public health researcher and macro-level social worker with demonstrated expertise in social determinants of health and quantitative analysis of hospital discharge and vital statistics datasets. Teresa brings over five years of experience delivering and evaluating public health interventions in areas such as mental health, global health, and maternal and child health.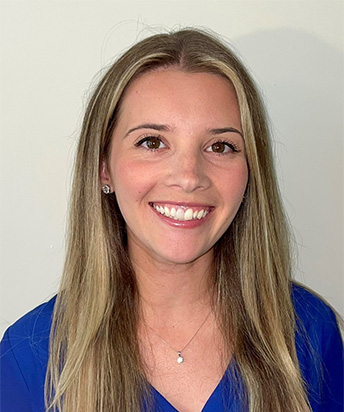 Katie Gallant, MSW
NORC - Epidemiologist / Implementation Specialist
Katie Gallant is an experienced public health macro social worker with five years of experience working in public health and suicide prevention. Katie previously led the implementation and evaluation of the Zero Suicide and Garrett Lee Smith grants in New York State.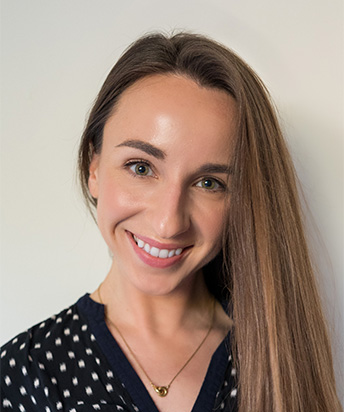 Dasha Afanaseva, MPH
NORC - Communications Specialist
Dasha Afanaseva is a seasoned communications and marketing professional with over a decade of experience in strategic planning, implementation, and evaluation of national health communication programs across a wide range of subject matter areas including mental health, HIV/AIDS, vaccine hesitancy, violence prevention and more.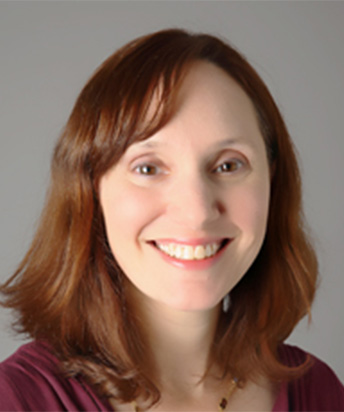 Hildie Cohen, MEd
NORC - Evaluation Manager
Hildie Cohen brings over 10 years of experience in research, evaluation, project management, and data governance for substance use prevention and intervention, mental health, and suicide prevention with a focus on adolescents and young adults.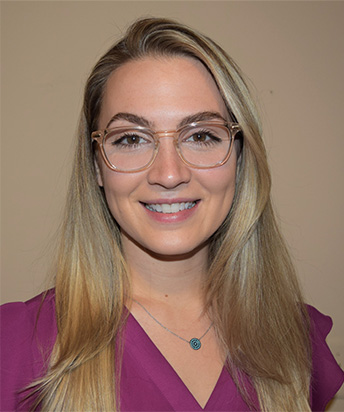 Brianna Maher, MPH
NORC - Implementation Specialist
Brianna Maher has over five years of experience in public health and behavioral health research, training, implementation, technical assistance, and evaluation with a focus on suicide prevention and mental health. She has experience working on suicide prevention initiatives with various populations including youth and young adults, LGTBQIA+ communities, and Veterans.