Admissions
The College of Education & Human Development will prepare you to make an impact. Get started today!
How do I apply?
Pick the type of student you are and follow the link to a step-by-step process that outlines how you can join us at UND.
How do I get into my program of choice?
Admission to the College of Education & Human Development may occur at the time you are admitted to the University and have declared a major or pre-major in the College. If you're considering a major in one of the departments of the College please seek information from our advisors.
Our Advisors
We're committed to providing our students with the support they need to pursue their education at UND. Our advising staff can be a resource for you from the day you apply through the day you graduate. We can assist you with:
Ensuring you meet academic program requirements
Crafting a realistic educational plan
Using information from various sources to set and achieve goals
Connecting with student organizations and support services
Understanding the intent of the University's curriculum requirements
Contact Us
The Advising Office for the College of Education & Human Development is located in the Education Building Room 102.
Financing Your Education
Assistantships
Students interested in gaining teaching and research experience are encouraged to apply for assistantships. All current graduate students in the College of Education & Human Development are eligible to apply.
Scholarships
Scholarships are an excellent way to help fund your education. The College of Education & Human Development awards numerous scholarships to deserving students across a variety of programs every year. You could be the next recipient of one of these many scholarships!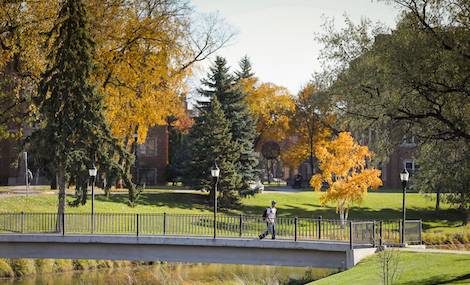 See it For Yourself
Experience UND
Visiting Grand Forks is the best way to see what it's like to live and learn here. The state's flagship university sits on 550 acres along the meandering English Coulee, in the heart of this vibrant Midwestern city.
Plan a visit