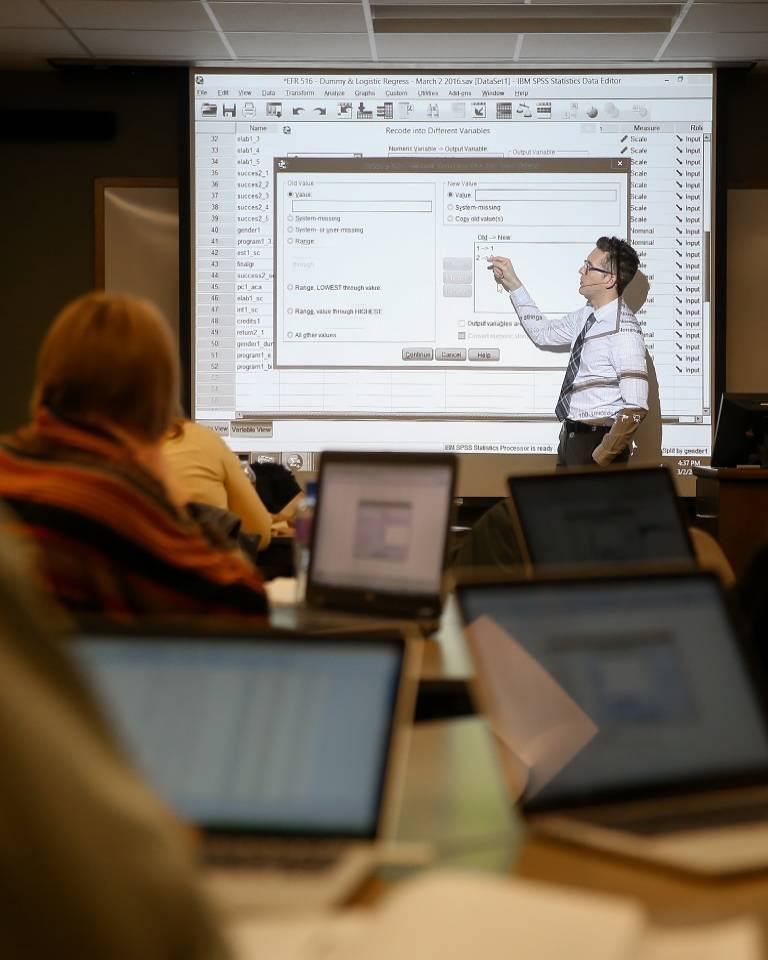 Faculty Motivation Research Group (FMRG)
The FMRG seeks to collaboratively examine the factors that affect higher education faculty success with a focus on motivation and emotions.
FMRG Goals
Under the direction of Dr. Robert Stupnisky, the FMRG strives to:
Build strong theoretical and conceptual frameworks
Utilize quantitative, qualitative, and mixed methodologies
Examine faculty across all demographics, positions, career stages, disciplines, and institution types
Disseminate findings in high impact, accessible outlets
Take the lead on graduate student involvement and development
Achieve national and international collaboration
Optimal performance by higher education faculty (including instructors, research staff, and others) is critical to society. Effective faculty instruction predicts quality college student engagement, learning and persistence. Faculty are also the largest producers of research, leading to enhanced disciplinary progress, innovation and institutional visibility. At a societal level, faculty teaching and research is fundamental to informed citizenship, scientific advancement, economic activity and government decision-making.
Although the need for quality faculty teaching and research is high, many faculty members are under-performing. Faculty teaching is dominated by less effective teaching strategies. Faculty research productivity has plateaued while research expenditures increase. Accordingly, faculty are reporting high stress and burnout that, in turn, significantly impairs their teaching and research activities.
By rigorously conducting and broadly disseminating our research we aim to have improve faculty teaching effectiveness, research productivity, job satisfaction, and wellbeing.
FMRG in the News